Door Entry / Access Control
Door Entry/Access Control denies trespassers or unwelcome visitors entry into a property thus assisting with the prevention of the loss of stock and personal possessions and offering increased protection of property, sensitive information and employee or residential safety.
We believe in creating safe environments by applying the latest technology in our access control systems. This is done by using a combination of video or audio entry system with an access control reader on the outside building and access control readers on doors inside.
Evolution Fire & Safety Ltd can supply customised solutions for each business and domestic properties. From stand alone door entry system and access control, to fully integrated systems with software management suites, each of our products delivers the same combination of reliable performance, technical excellence, elegant design and value for money.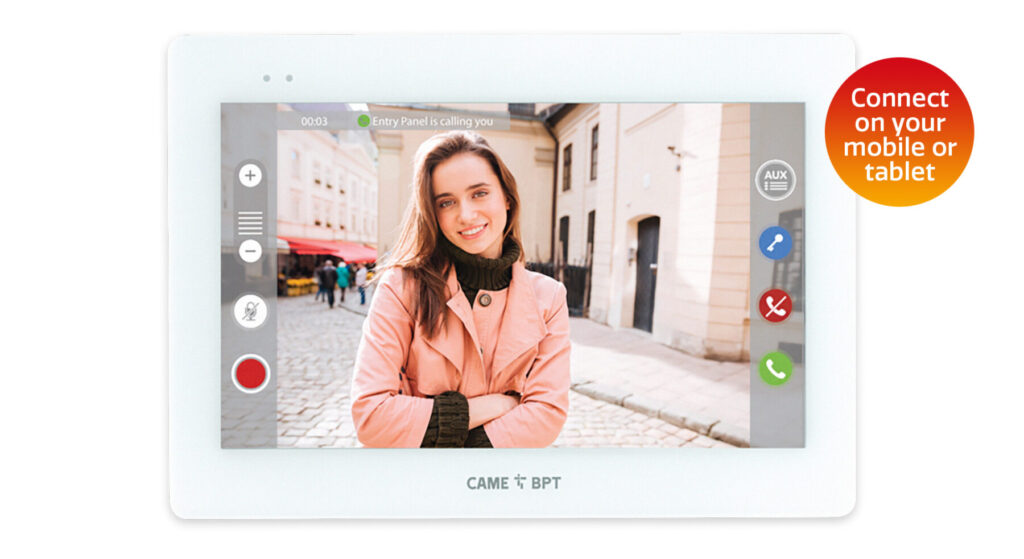 With the introduction of the new BPT XTS7 handset this can integrated in nearly all of the system, allow app connectivity on your mobile phone or tablet.
Once the new system design has been agreed, we will arrange a suitable time for our accredited engineers to install the system. We will supply you with a method statement and risk assessment enabling you to understand the work to be undertaken. Our installation manager will oversee the project and be on hand to answer any queries you may have during the installation through to final commissioning and handover, including end user training.